HMI Cardinal Welcomes Chris FitzGerald as CEO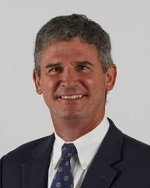 HMI Cardinal named Chris FitzGerald CEO.
"I have been in industrial products servicing B2B customers my entire career and am positively thrilled to be joining the Cardinal team," says FitzGerald.
"Chris is exactly the type of experienced leader we need to not only leverage the company's existing strengths but also to build on them so we can accelerate growth going forward," says Tom Anderson, chairman of HMI Cardinal's board.
FitzGerald brings to Cardinal over 25 years of relevant general management experience. He started his career with large multinational firms like Goodyear, United Technologies and Pitney Bowes, serving in senior general management roles leading various domestic and international businesses. Since 2010, FitzGerald has served as CEO for three successive B2B manufacturing firms, eventually leading two of these organizations through successful ownership changes.