Jason Douglas Joins H.B. Fuller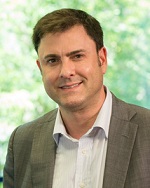 Jason Douglas, former president of Ramapo, joined H.B. Fuller as business director with responsibility for the global insulating glass business, including developing and executing global and regional strategy, business planning and budgeting, R&D, sales, technical service, marketing and pricing.

With more than 25 years of leadership in the window sealants industry, Douglas has worked successfully with the Kömmerling business for over 20 years and was a critical partner to the introduction and sales development of H.B. Fuller's 4SG window sealant technology in the U.S., say company officials.