Kalwall Corp. Adds Kevin Bush to Sales Force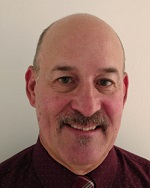 Kalwall Corp. added Kevin Bush to its sales force. Bush is responsible for sales and client relationships in the Peninsulas regions of Michigan. He brings an expertise in customer satisfaction with deep experience on the client side as a designer and builder.
"Kevin's understanding of the building industry in the region is invaluable and will continue to allow Kalwall to be part of a wide variety of projects in the Peninsulas," says Jim Andrus, Kalwall's vice president of sales for North America.
Bush was most recently a product representative at ATAS International Inc., a roof and façade manufacturer focused on sustainable building technology. He resides in Gregory, Michigan.