Kensington Glass Arts Welcomes Julie Whitehair as Chief of Staff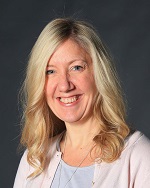 Kensington Glass Arts Inc. hired Julie Whitehair as chief of staff.

Whitehair, who previously worked at ISEC, a prime trades contractor, comes to Kensington Glass Arts with more than 18 years of experience in the trades. Beginning her career as a project engineer, she eventually transitioned into purchasing and later served as the preconstruction services manager overseeing the estimating and purchasing teams for the past five years.

In her new position, Whitehair will oversee the sales and estimating team, as well as the materials management team. "I'm very excited to work for a local Frederick County business, especially one with the growth and opportunities KGa offers!" says Whitehair.