Loewen Announces New VP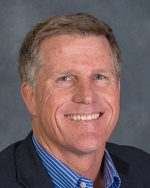 Loewen appointed Steve Donner as senior vice-president of sales and customer experience. Reporting to Al Babiuk, president and CEO, Donner will assume responsibility for the Loewen Sales organization, working closely with Kim Marchuk, vice president of sales. He will also have responsibility over the customer experience areas including customer order services, drafting, and field and installation services.
Donner brings nearly 15 years of experience in the architectural segment of the window and door industry through his roles as past-chair of the Window and Door Manufacturers Association, general manager of Weiland Sliding Doors and Windows, and his recent role as director of big doors within the Andersen Architectural Collection. Steve's leadership helped develop innovative solutions and elevate the large door category into a highly respected offering within the architect and custom builder communities, according to Loewen.