Morgan Advanced Materials Appoints Tom Ford as Fused Silica Product Manager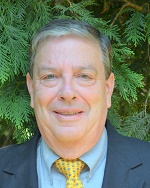 Morgan Advanced Materials appointed Tom Ford, former president of George Ford & Sons, as the fused silica product manager at its Haldenwanger Business.
Ford built his career for over 40 years and has worked in all aspects of the business. He will be in prime position to represent Morgan in this demanding industry, says the company.
"I am looking forward to beginning this new chapter of my career with Morgan Advanced Materials, and am excited to help customers and anyone who wants to learn more about how fused silica rollers can shape their business," says Ford. "The market is constantly changing, and my new role will involve a lot of consultations. I will be working mainly in North America in this role, and with my experience, I'll be able to help customers save time and cost on fuse silica applications."