NGA Names Paul W. Bush as Advocacy Committee Chair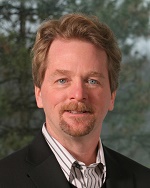 The National Glass Association named Paul Bush as the volunteer leader of the NGA Advocacy Committee. Bush, director, quality and technical services, Vitro Architectural Glass, also serves as chair on the National Fenestration Rating Council board of directors, and as first vice president of the Glass Materials Council at the American Architectural Manufacturers Association.
"Paul is well positioned and very knowledgeable about the issues our industry must address proactively moving forward," says Nicole Harris, NGA president and CEO.
The Advocacy leadership position is the last of the four NGA committees to be filled for the 2018-2020 term following the formation of the Forming, Fabricating, and Installing committees under the Association's combined structure. The Advocacy, Forming and Fabricating committees will gather at the Annual Conference, Naples, Florida, Jan. 22-24; the Installing Committee will gather at the BEC Conference, Las Vegas, March 3-5.
Advocacy
CHAIR – Paul W. Bush, Vitro Architectural Glass
Forming
CHAIR - Mark Cody, AGC Glass Co.
Fabricating
CHAIR - Aaron Thompson, Viracon
VICE CHAIR - Bobby Chestnut, Standard Bent Glass
Fabricating Committee Technical Liaisons
DECORATIVE - Sylvain Denis, Walker Glass
MIRROR - Dave Evans, Guardian Glass
ENERGY - Helen Sanders, Technoform
INSULATING - Jeff Haberer, Trulite
LAMINATING - Julie Schimmelpenningh, Eastman Chemical
TEMPERING - Rick Wright, Oldcastle BuildingEnvelope
PROTECTIVE GLAZING - Vaughn Schauss, Kuraray
FIRE-RATED GLAZING - Karen Wegert, Schott
Installing
CHAIR - Matt Kamper, Woodbridge Glass
VICE CHAIR - Steve Dean, Permasteelisa
An overview of the new structure and activities can be found here. The Fabricating Committee Technical Liaisons are key information conduits working in similar fashion to how ASTM and other technical organizations are structured.