Nick Barone of GGI Passes Away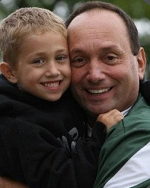 Nicholas "Nick" Barone, a longtime employee of GGI, passed away Friday, Oct. 26.
"Nick was a valued member of our team and rose to become our national sales manager responsible for our specialty and picture framing division after holding a number of positions in the company," says Richard Balik, executive vice president, GGI. "Nick started working for GGI in 1984, and taking into account a time where he worked elsewhere, his GGI career spanned a remarkable 25 years."
Barone was also a family man and dedicated father. His positive attitude, ability to build lasting relationships and his willingness to mentor others were some of his most outstanding qualities, say his colleagues.
Arrangements have not been finalized. This information will be shared once it becomes available.