ODL Hires National Marketing Manager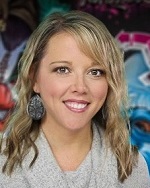 Amy Post joined ODL Inc. as national marketing manager for ODL Pro Channel. Post has more than 14 years experience in marketing in roles in higher education and technology. In her new role with ODL, Post will lead the ODL Pro Channel marketing team and oversee the transition to a new digital marketing focus.
"Amy has a broad background and experience which will help propel the growth and success of ODL's Pro Channel marketing initiatives," says Scot Harder, vice president of sales and marketing for the ODL Pro Channel.