Permasteelisa Group Appoints Klaus Lother New CEO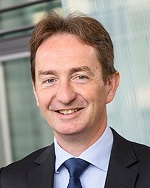 Permasteelisa Group appointed Klaus Lother as new Group CEO and managing director of Permasteelisa S.p.A.
Lother brings 26 years of industry experience to the position, primarily acquired in management roles at Permasteelisa. He joined the Group as an engineer in 1993, was promoted to CEO of Josef Gartner GmbH in 2002, and more recently served as Permasteelisa Group CEO for the Europe region. To his new role, he brings proven management skills, a deep understanding of the industry and an unparalleled knowledge of the Group's values, history, processes and know-how, according to company officials.
"I'm honored to have been appointed as new Permasteelisa Group CEO," says Lother. "I'm confident that our expertise and know-how will help us as a team to face the challenges ahead of us towards a successful and sustainable future for Permasteelisa Group."
As Group CEO, Lother will be in charge of developing and implementing a business plan aimed at strengthening Permasteelisa's leadership and profitability.