Peter John de Gorter, President and CEO of DeGorter Inc., Passes Away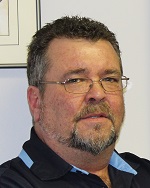 Peter John de Gorter, 59, of Charlotte, North Carolina, died suddenly of unknown causes on Dec. 29. He has been president and CEO of DeGorter Inc. since 1989.

De Gorter was born June 28, 1958 in Manhasset, New York. After graduating from the University of Miami, he dedicated his life to working in the family business, DeGorter Inc.

De Gorter is preceded in death by his father, John de Gorter. He is survived by his wife, Jeanne de Gorter; his mother, Denise de Gorter; his siblings, Deborah de Gorter and Daniel de Gorter; his children Yvonne Schwartz, Danielle de Gorter, Peter de Gorter, Robert de Gorter, Adrienne Camacci and Ryan Atwood; and his nine grandchildren.

A memorial service in honor of de Gorter will be held at Harry & Bryant Funeral Home, 500 Providence Road, Charlotte, North Carolina, on Wednesday, Jan. 3 at 2 p.m. A reception of family and friends will be held following the service.

Memorial contributions may be made to the donor's choice.