PGT Innovations Elects Frances Powell Hawes to Board of Directors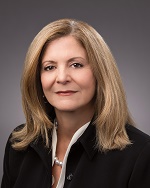 PGT Innovations elected Frances Powell Hawes to its board of directors.
"We are pleased to welcome Frances as a new independent director to the PGT Innovations board, and especially value the wealth of experience she has developed through serving in senior finance and accounting roles with public and private companies for many decades," says Jeff Jackson, PGT Innovations CEO and president. "We believe her addition will complement and enhance our board's diversity of experiences, skills and perspectives, and that she will provide valuable guidance and insight to the board and our management team as we strive to execute our strategies, drive growth and profitability, and enhance shareholder value."
Hawes' committee appointments are expected to be determined at a future PGT Innovations board meeting during 2019. She will serve as a class II director and the board expects to nominate her to stand for election as a director at PGT Innovations' 2020 annual meeting of stockholders. In connection with Hawes' appointment, the board increased its size from nine to 10 directors.