Pleotint Welcomes Namrata Vora as Chief Revenue Officer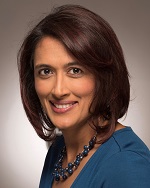 Pleotint LLC appointed Namrata Vora as chief revenue officer, overseeing all aspects of sales and marketing. Namrata joins the Suntuitive team with a very extensive and successful background in the dynamic glass world, says the company.
"We are thrilled to have someone of Namrata's caliber promoting and selling Suntuitive Dynamic Glass," says Tom Donovan, president of Pleotint. "She knows the marketplace extremely well and will be pivotal to our continued growth plan."
Namrata comes aboard after spending eight years at electrochromic glass manufacturer View, where she played various key roles including product marketing, product management and sales.
"I am a big advocate of the dynamic glass space and believe that someday every building will have some sort of smart glass in it whether it is thermochromic or electrochromic—this is truly the way of the future," says Namrata.