Register for the Next Thirsty Thursday Webinar on the ASTM Glass Railings Standard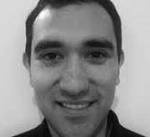 Be sure to join the next Thirsty Thursday webinar, the National Glass Association's new monthly educational series. The 30-minute sessions are held the third Thursday of each month, offering a break for education on a wide range of industry trends and issues.
Join the next webinar, Updates to ASTM Glass Railings Standard, presented by Vicente Montes, Curtainwall Design Consulting, held Oct. 11 at 1:00 p.m. ET.
Participation is free and is an NGA member-only benefit. Contact Sara Neiswanger at sara@glass.org for registration information.
Click here to register.