Robert Debski Named President of Graboyes Smart Buildings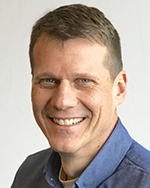 Philadelphia-based building performance firm Graboyes Smart Buildings has named Robert Debski as president. Ellis Guiles, owner and president of sister company Graboyes Commercial Window Company, will serve as director and building performance advisor for GSB.
"We're thrilled to have Bob join us," said Guiles in a company release. "His thoughtful and collaborative leadership style will benefit our clients and team members as we continue to work to create more advanced and sustainable buildings in the greater Philadelphia and mid-Atlantic region."
"I couldn't be more pleased to have the opportunity to lead the Graboyes Smart Building mission of providing leadership within the sustainable building market and helping our clients in a powerful way to refine and achieve their advanced building performance goals," said Debski.
Debski joins GSB from Siemens Building Technologies, where he served as senior sales and business development manager.