Saint-Gobain Appoints Robert Panaro Chief Financial Officer for North America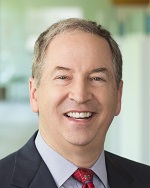 Saint-Gobain appointed Robert Panaro as senior vice president of finance and chief financial officer for Saint-Gobain North America. Panaro assumed the position earlier this year, succeeding Philippe Nouailhac.
"As an industry veteran with more than two decades of experience within the Saint-Gobain family of companies, Bob has the background and expertise to help Saint-Gobain continue to evolve to meet the needs of today and challenges of tomorrow," says Thomas Kinisky, president and CEO of Saint-Gobain Corp. "Bob's deep analytical rigor and ability to drive business decisions coupled with his passion for improving employee satisfaction will help further Saint-Gobain's growth goals in North America."
Panaro previously served as vice president and CFO of CertainTeed Corp., Saint-Gobain's largest subsidiary in North America, and brings more than 25 years of experience to his new role. With a focus on operational efficiency and quality services, Panaro will continue to help drive business performance and overall company growth. In his current role, Panaro will be responsible for overseeing mergers and acquisitions, capital investments and financial services in North America.
In his previous position as vice president and CFO of CertainTeed, Panaro oversaw finance, information technology and central purchasing. He also served an instrumental role in the implementation of new software and technologies as well as the company's move from Valley Forge, Pennsylvania, to its Malvern, Pennsylvania, headquarters.
He has served on the board of directors for The Grid Co., a joint venture between CertainTeed and Bailey Metals, Merit Abrasives Inc. and EcoTarium, a Natural Science Museum in Worcester, Massachusetts.