Spotlight on North American Codes and Standards at GPD 2019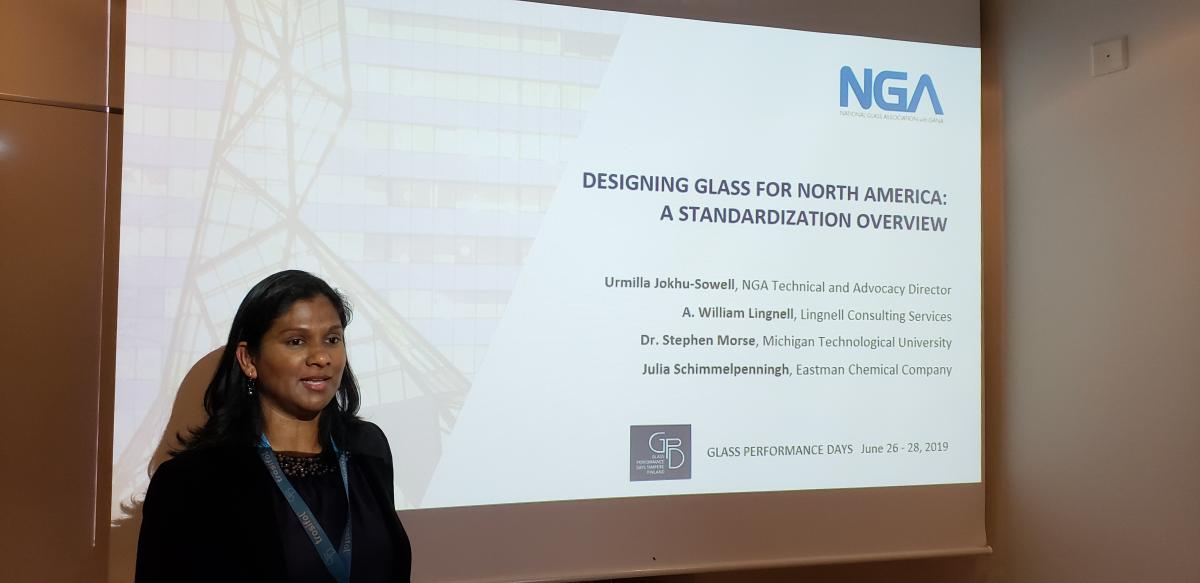 At top, NGA's Urmilla Sowell, below, Eastman's Julia Schimmelpenningh.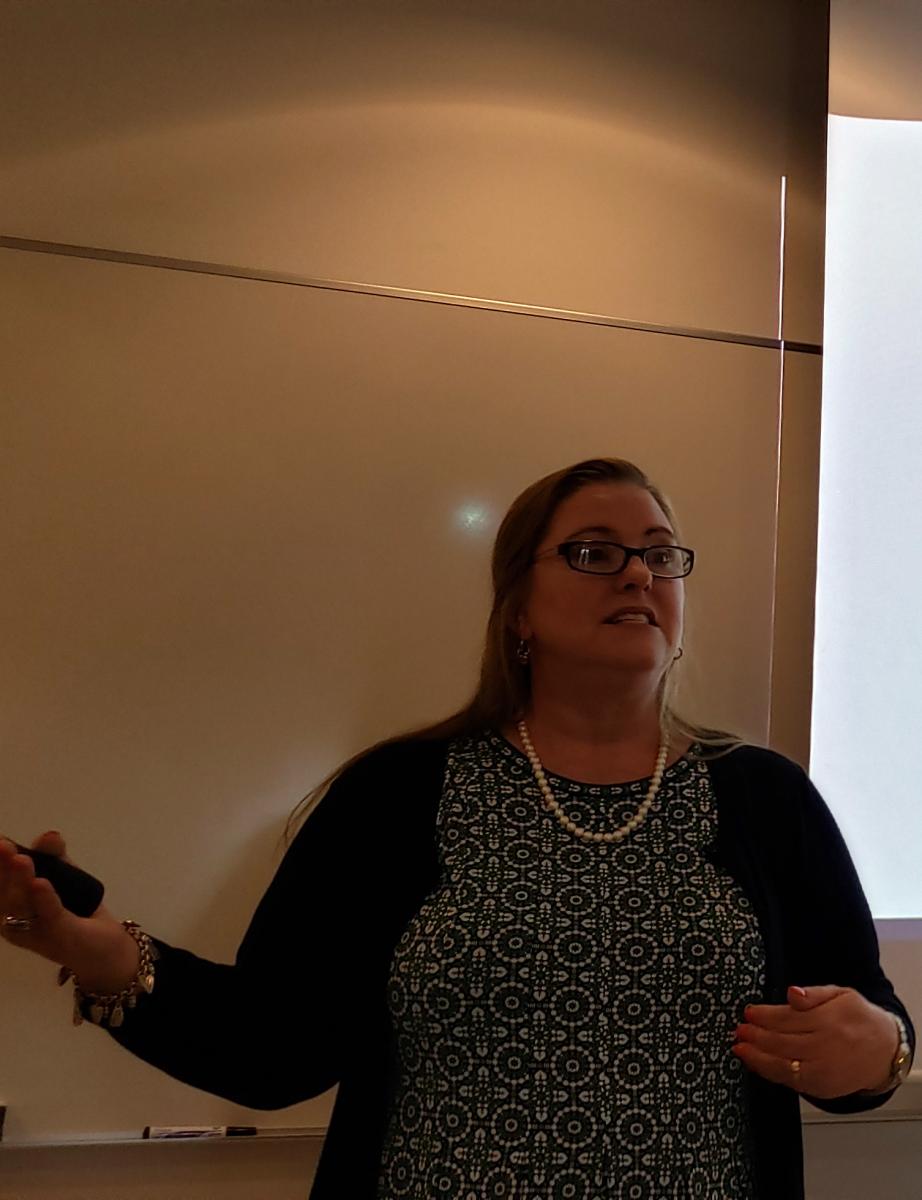 In a June 25 workshop at Glass Performance Days 2019 in Tampere, Finland, National Glass Association Technical and Advocacy Director Urmilla Sowell led a 4-hour workshop to educate attendees on designing glass for the North America market, with a focus on building codes and standards.
The session, Designing Glass for North America: A Standardization Overview, also featured Bill Lingnell, architectural glass and glazing consultant; Julia Schimmelpenningh, industry technical services manager for Eastman Chemical Co.; and Dr. Stephen Morse, president of Standards Design Group.
The workshop provided an overview of the design process when using ASTM International standards, including large glass considerations for North America: glass and glass strength, energy, security, safety, acoustics, and offered a summary of adoption standards and updates.
Representatives from at least 10 different countries on three continents attended the workshop. "The North American market is a key growth region for many international designers, engineers and glass companies. To compete in this market, however, international players have to know the market trends, and the codes and standards that shape those trends," Sowell says.
Different testing and standards requirements apply for projects in North America, says Schimmelpenningh. "If a customer is U.S.-based, companies have to be prepared to provide U.S. data and meet standards and test methods that they might not be familiar with," she says.
The world is getting smaller, with project team players—from architects to suppliers—increasingly working on jobs around the globe. Looking ahead, Schimmelpenningh says the industry will likely see increased discussion of unification across the codes, standards, test methods and best practices.
For additional information about the North American codes and standards, check out Glass Magazine's code and standards coverage. Industry representatives can also attend the upcoming National Glass Association Fall Conference for discussion of market trends, code requirements and more.