Troy Johnson to Become President of Harmon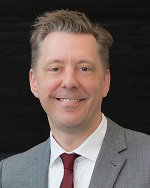 Harmon Inc. announced that Troy Johnson will assume the position of president effective March 1, 2020, following the retirement of current president Brad Austin.
"Our Harmon business has clearly established itself as a leader in its market and is well positioned for further success," says Joseph F. Puishys, chief executive officer of Apogee Enterprises Inc., Harmon's parent company. "I'd like to thank Brad Austin for his many contributions to Harmon and all of Apogee. One of Brad's lasting achievements has been building a strong leadership team at Harmon. Troy Johnson has been a part of that team since 2011 and is a highly-effective and respected executive who will lead Harmon in its next chapter of profitable growth."
Austin joined Harmon in 2010 as president. He started his career in 1978 with Viracon, another subsidiary of Apogee, and helped to establish the company as a leader in glass fabrication. Over the last 40 years, Austin has been an influential member of the commercial construction industry, including serving on the Glass Association of North America board from 2005 to 2010.
"It has been an honor to serve as president of Harmon and I am incredibly proud of everything our team has accomplished together," says Austin. "Since we completed our strategic shift to project execution, we have nearly doubled the size of our business and positioned the company well for future growth."
Johnson joined Harmon in July 2011 and has been a member of the executive leadership team responsible for driving the businesses' strategic focus and direction since October 2011. He has more than two decades of experience in the glass and glazing industry.
"I want to thank Brad for his leadership over the last nine years and I look forward to building upon his achievements," says Johnson. "We have an exceptionally talented team at Harmon that brings experience and knowledge to every project we work on, making us a valued partner throughout the building process. I am honored and excited to assume this new role and lead the Harmon team with a focus on growth, productivity and operational excellence."