Unicel Architectural Appoints New General Manager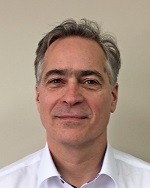 Unicel Architectural appointed Jean-Pierre Rose as general manager. In his new role, Rose will lead the Unicel team to continue to build its global client base and manufacturing operations for the delivery of specialty glazing and solar shading solutions.
Rose brings over 20 years of experience in developing and leading high-performance sales and operations teams at manufacturing and commercial services companies. He comes to Unicel from Ducharme Seating where he served as CEO of this leading manufacturer of custom spectator seating solutions for a wide variety of venues including theatres, motor sports tracks, stadiums, arenas, concert halls and auditoriums. Prior to Ducharme, Rose held key leadership roles with commercial printing services giant, Imprimerie Quebecor Media Inc.