Vitro Architectural Glass Names Ricardo Maiz President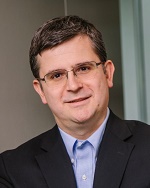 Maiz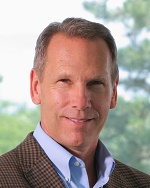 Beuke
Vitro Architectural Glass named Ricardo Maiz president of the company effective Jan. 1, 2019, succeeding Richard Beuke, who has held the post since 2016.
Maiz began his career at Vitro S.A.B. de C.V., in Monterrey, Mexico, the parent company of Vitro Architectural Glass, in 2000 as a strategic planning and business development associate and has been promoted into a number of increasingly responsible positions during the past 18 years. Most recently, Maiz served as chief operating officer for Vitro Architectural Glass, where he was responsible for operations, quality control, supply chain management, and the sales and marketing functions for the company's joint U.S. and Mexican operations.
"Ricardo has a history of proven success managing multiple businesses and functions throughout his career with our company," says Adrian Sada Cueva, CEO, Vitro. "The architectural glass business is a critical part of our organization, and I have the utmost confidence in Ricardo's ability to lead it into the future."
Beuke, a 42-year industry veteran, began his career with PPG in 1976 as an industrial coatings sales representative and later served as senior vice president, architectural coatings. He was named vice president of PPG's flat glass business in 2011 and became president of Vitro Architectural Glass in 2016 when PPG sold the assets of the flat glass business to Vitro.
"Dick has had an impressive and distinguished career in our industry," says Sada Cueva. "We celebrate his leadership and everything he has accomplished during the past five decades, especially his role in guiding us through the successful transition from PPG to Vitro Architectural Glass."
Beuke will continue with Vitro Architectural Glass through March 31, 2019, to support Maiz in his new role and transition to a senior advisor with Vitro S.A.B. de C.V.
"It has been a privilege to be part of joining these two great companies. Working with Ricardo this past year gives me confidence in the future of the success of the organization we've built," Beuke says. "The future looks very bright for both our company and our customers."