Walker Promotes Danik Dancause to Manager of Marketing Operations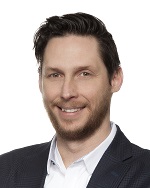 Walker Glass Co. promoted Danik Dancause to the position of manager, marketing operations.
"Danik is a perfect fit with where we want Walker to go over the years to come," says Charles Alexander, business development director at Walker.
Dancause has been with Walker since 2002 and has held various positions within the company in a business development and marketing capacity. In 2011, he assumed the architectural representation responsibilities for eastern Canada. He will now be responsible for establishing Walker's marketing vision as well as managing the day-to-day marketing operations and essential support to the architectural and sales directors.