Western Window Systems Welcomes New Commercial Sales Director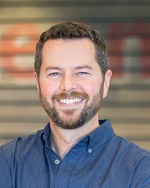 Western Window Systems hired Brian Leizerowicz as commercial sales director. In this newly created role, Leizerowicz will provide leadership and coordination across Western Window Systems' commercial projects.
"Western Window Systems is strongly committed to invest and grow in multifamily and commercial channels, and we're thrilled that Brian is bringing his leadership and experience in this area to our team," says Scott Gates, president and CEO, Western Window Systems. "We look forward to making even greater contributions to commercial projects under his direction."
In his previous role, Leizerowicz served as senior sales manager of the western United States for window manufacturer EFCO Corp. Before joining EFCO in 2013, Brian was an area sales director for TRACO, a manufacturer of architectural fenestration products. Earlier in his career, he was a sales consultant for architectural glass fabricator and distributor J.E. Berkowitz.