YKK AP America Announces Retirement of Mark Richards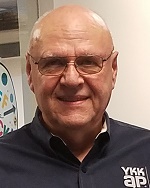 YKK AP America Inc. announced the retirement of Mark Richards, general manager of the Northeast region. Richards' commitment, leadership and strategic business approach strengthened his team members in Baltimore and Boston, and grew YKK AP's footprint in the region. Baltimore Branch Manager Derick Clutchey will assume leadership of the Northeast region.
Richards joined YKK AP America in 2006 as branch manager for the Boston branch, and in a short time frame he acquired the responsibility of managing the Baltimore branch as well. Over the years, Richards has continually strived for excellence in every endeavor and empowered those around him to seek the same.