Fuse Cube by Diamon-Fusion International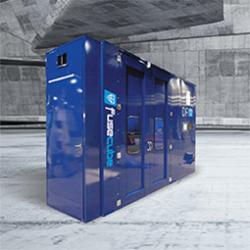 ADVERTISEMENT
Goodbye hard work. Hello automation.
DFI's FuseCube™ is North America's most used protective coating machine by glass fabricators and the reasons are clear. Its fully-automated system has helped a multitude of fabricators cut labor costs, boost productivity and increase sales. By streamlining the application of Diamon-Fusion® protective coating on both sides of the glass, customers can enjoy a great value-added benefit and processors are able to gain new business prospects. The FuseCube can treat any size or type of glass including shower glass, IG units, printed glass and much more, and it comes in seven different sizes to accommodate any fabricators needs.
Want to see for yourself? Watch the video here.
Diamon-Fusion International
949/388-8000 |