Great-looking glass. Better looking returns.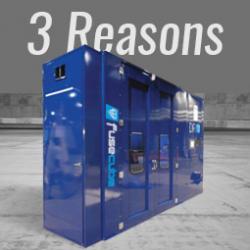 ADVERTISEMENT Three reasons to implement DFI's FuseCube automated protective coating machine:
1. Light on labor, heavy on returns: Not only does the FuseCube save you thousands of dollars in labor and time, it can also make you thousands of dollars too.
2. Real-world tested: The FuseCube is trusted by 20+ glass fabricators worldwide for its ability to apply Diamon-Fusion.
3. Marketing that makes a difference: We do not take marketing lightly. Our team will customize and co-brand marketing material for your glass business, driving more growth and greater awareness.
Email info@diamonfusion.com to learn how the FuseCube can transform your glass business today.
Diamon-Fusion