LineScanner from Softsolution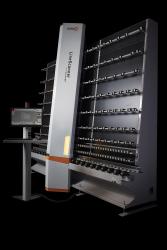 Softsolution's LineScanner, debuting at GlassBuild America, provides all quality inspections of transparent flat glass products with precision. It can also monitor quality checks including geometry, surface quality, edge quality, DMS tests, anisotropy and edge stress. Its flexibility and simple operation and installation allow for quick operation in minimum space requirements. The parallel light technology enables users to operate the LineScanner with the same hardware, to inspect almost all flat glass, both horizontally and vertically. Booth #2719.
Softsolution North America Inc.
847/904-0168 |