Vacuum Cups by Better Vacuum Cups Inc.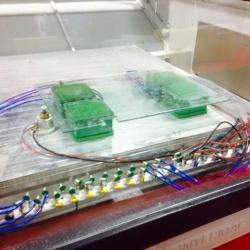 Better Vacuum Cups will be debuting its collection of vacuum cups at GlassBuild America. The vacuum cups are available for all glass CNC machines. Users can route into the cups, without any issue, and the product can be fixed for free with gasket material. Booth #3869
Better Vacuum Cups Inc.
877/379-9909 |